https://pbs.twimg.com/media/De0BUjwUwAAHe-r.jpg
Sporting Kansas City fullback Jaylin Lindsey has been ruled out of the MLS football clash with Chicago Fire this weekend due to injury. Lindsey was confirmed as an absentee for the Chicago Fire game on Saturday by Sporting Kansas manager Peter Vermes during his latest pre-match press conference earlier this week.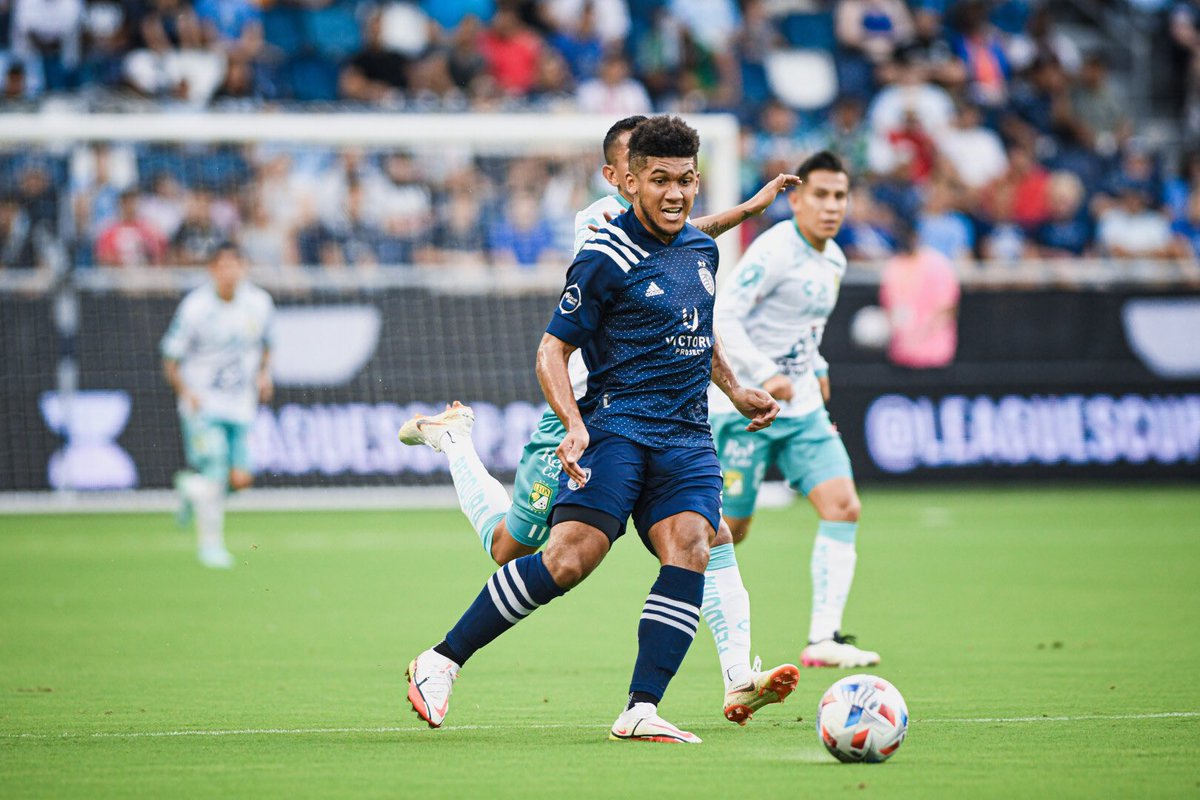 Lindsey will miss the MLS football clash with Chicago Fire due to a hamstring problem. The right-back has dealt with hamstring issues over the last two months as confirmed by his via his official Twitter handle. He also said that his target is to return to full fitness in the coming weeks.
Apart from Lindsey, Roger Espinoza will also miss the MLS football outing with Chicago Fire. Espinoza is suspended for the game after Sporting Kansas City manager Vermes opted not to contest his red card. Felipe Hernandez is another absentee for Sporting Kansas City as it has been confirmed that personal reasons will stop him from making an appearance against Chicago Fire.
Sporting Kansas City will miss the services of the trio of Lindsey, Hernandez and Espinoza but they have been boosted by the imminent return of Nicholas Isimat-Mirin from injury. Isimat-Mirin has recovered from injury and he's already in full training. Isimat-Mirin could make the Sporting Kansas City squad for the home game with Chicago Fire. In addition, Daniel Salloi and GadiKinda are also available for the Chicago Fire clash as far as MLS football is concerned. Salloi and Kinda have been away on international duty over the last two weeks but they have both being cleared to feature in the squad for the game.
Kinda was in the Israeli squad for the recent World Cup qualifiers. He didn't feature in the first two games of the September World Cup qualifiers against the Faroe Islands and Austria. He played the final ten minutes of the last game against Denmark which ended in a 4-0 win. Salloi played more minutes for Hungary in comparison to Kinda. He was a second half substitute in all the three recent World Cup qualifiers against England, Albania and Andorra.