US soccer star Landon Donovan has been awarded the inaugural Walt Chyzowych Distinguished Playing Careeer Award, according to reports.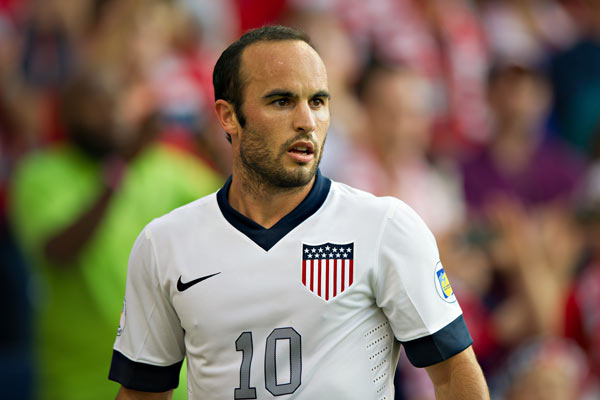 The Major League Soccer star picked up the award at the National Soccer Coaches Association of America convention in Los Angeles this year.
The event used to be for a lifetime achievement in soccer, usually for a coach but this year had a new twist in it being awarded to a player. The location of the convention and the timing were all just in Donovan's favour. There was no player that could have beaten him to it.
This year the winner of the Lifetime Achievement honour was longtime US national team programme coach Jay Hoffman.
Donovan was happy to receive the inaugural honour, speaking at length at the event about how he look up the achievements of Chyzowych on American soccer from the 1960s to the 1980s. He spoke of how persistent he was despite the game being invisible to mainstream sports landscape. Continue reading DONOVAN RECEIVES INAUGURAL WALT CHYZOWYCH AWARD