Jim Curtin, who is in charge of Philadelphia Union, says that he could have easily showed his anger in the locker room at the half time break during the game against New England Revolution where his team had committed a really naive error just ahead of the break and had allowed their opponents level up the scores to 1-1, but rather than doing that, he decided to keep all his emotions to himself.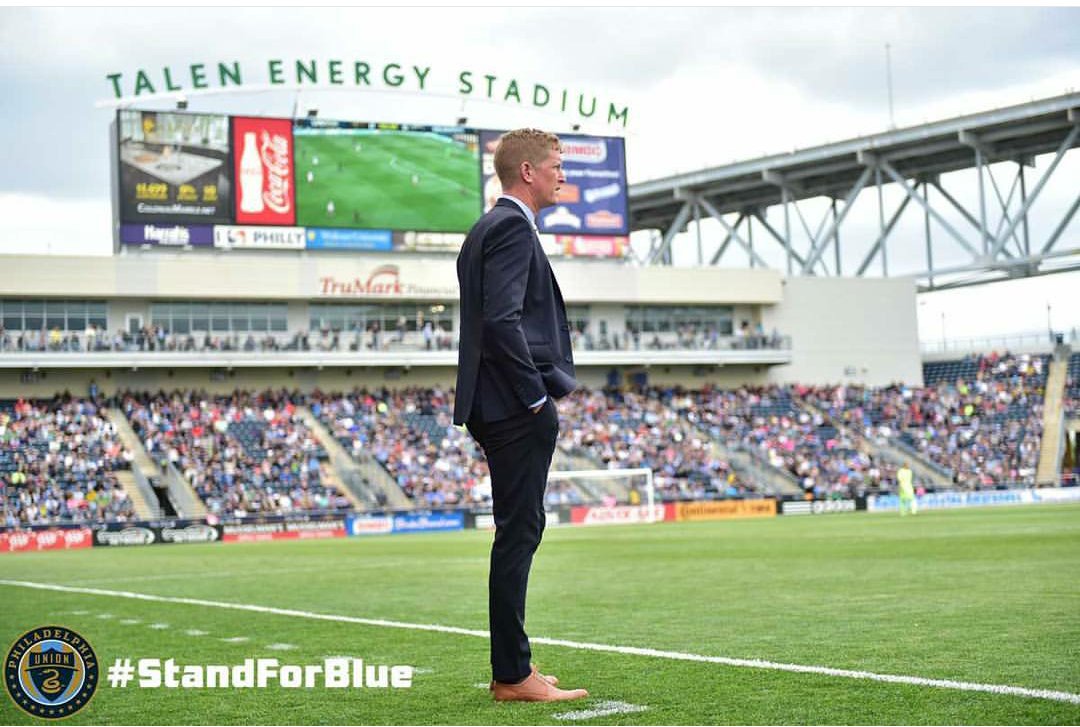 Curtin insists that he wasn't pleased by any stretch of imagination having seen that goal, but he understood the fact that the team itself was pissed off too at the error they committed. It's not that it didn't hurt them. They had a clear idea that they shouldn't have allowed that goal and that they should have come into the break leading by one goal and not leveled at 1-1.
So when they themselves had the realization, there was no point trying to impart any negative energy on them by showing too much emotion in the locker room
. He and his assistants were already pretty animated at the time of that goal, so they remained pretty reserved inside the locker room and made sure that they didn't turn the scenario more negative for the players and just let them be in the
right frame of mind
for post-break.
"I thought about losing my mind and go negative on them, but I didn't think that was right. I thought it was important to stay positive and stay calm." Curtin was quoted saying by The Inquirer.
As it transpired post-break, the Philadelphia players absolutely ran riot as they blasted as many as 5 goals one after the other and took the game far, far away from the reach of the New England Revolution to secure a 6-1 victory.