The 2016 season of the MLS is reaching it's end with less than 10 league matches remaining before the champions can be selected and after 27 matches played, Toronto FC was leading the race as they had collected 43 points from those games and it's the highest amount from those games.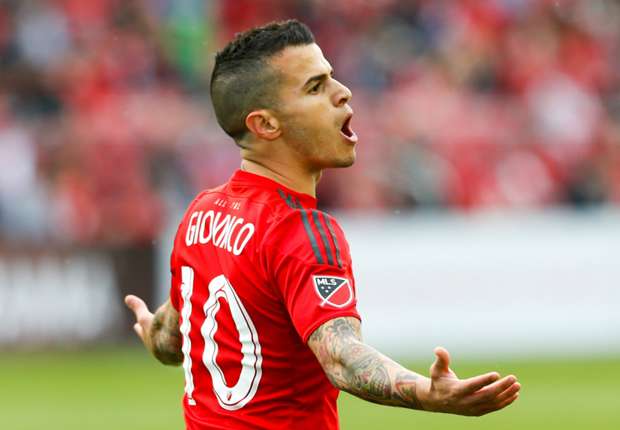 New York City FC are following them closely behind with 41 points gathered from that same amount of games and New York Red Bulls along with Philadelphia Union are also competing in the race with 40 points.
Unfortunately for Toronto FC, their chances of winning the Eastern Conference for the first time in their history has suffered a huge setback as their top goal-scorer Sebastian Giovinco has picked up an injury which will be leaving him out of action for around 4 weeks.
A statement from Toronto FC confirmed the injury of the Italian attacker as the statement reads: "Sebastian Giovinco has been diagnosed with strains in his quadriceps and adductor. He is expected to be out of the line-up for 4 weeks."

In the current 2016 MLS season, Sebastian Giovinco has scored 16 goals in 26 matches while also providing his teammates with 13 assists. He has been the most influential player of Toronto FC in this season and one of the main reasons of why they have been able to climb to the top spots of the MLS but this injury might hamper Greg Vanney's chances of making history and winning their first domestic title in the American League.
The head coach of Toronto FC, Greg Vanney now has to find a way to cope with the absence of Sebastian Giovinco. JozyAltidore is the 2nd top goal-scorer of the club as he has scored 5 goals in 16 appearances and he could become the main goal-scoring outlet of the team, especially now with Giovinco's injury.